Biography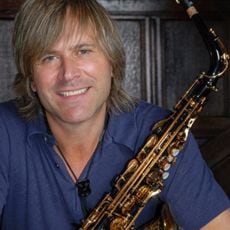 Together with Spandau Ballet, Steve toured the globe and continued to have hits throughout the 80s. One of the highlights of Steve's career so far, has been appearing at LIVE AID in 1985 at Wembley Stadium where he was also to perform at the "Free Nelson Mandela" concert some years later along with Tony Hadley. He has also had the honour of performing at various concerts in aid of Prince Charles' "The Prince's Trust " charity.
Spandau Ballet sold over 25 million albums worldwide Their first two albums 'Journeys to Glory' and 'Diamond' both went gold in 1981 and 1982 respectively, while the next three albums 'True', 'Parade', and 'Through The Barricades' all went platinum. In the early 90s, the band members sadly parted ways, however 2001 saw the release of 'Gold - The Best of Spandau Ballet' giving the band yet another platinum album to add to the list.
After the band went their separate ways, Steve moved to Ibiza and took time out from performing in order to re-evaluate and come to terms with the demise of something which was a huge part of his life and very close to his heart.
Whilst in Ibiza Steve also rediscovered club culture and immersed himself in the dance music scene. Club residencies on the island helped to remind him of his love of performing live which continues to the present day. Steve regularly plays live at funky/soulful house music events in the UK and on the international club scene performing and improvising with his sax or occasionally percussion alongside some of the best known DJs and singers on the house music scene (DJ Alfredo, Byron Stingily of Ten City, Frankie Knuckles, Angie Brown, Sybil, Steve Edwards, Alison Limerick, Jeremy Healey, Brandon Block, Alex P, John Jones, Wez Clarke, Andy Norman, K Klass, and many others).
During his time on the island, Steve collaborated with numerous musicians and producers who reside on Ibiza (Lenny Krarup, saxophone on "Ibizarre…The Ambient Collection Vol.5", Nacho Sotomayor, saxophone on various tracks for "La Roca Vol.5", producer for Blues Dave Jeffs´ "Teardrops", co-songwriting with Stefan Zauner from Freiheit for his solo CD "SOL", co-producing with DJ Pippi "Memento" for the Quintessenza CD, He worked with producer Rafa Peletey on various projects including Funky Jack´s "Saxomatic" percussion mix. Steve also sourced and compiled the music for the "Made In Ibiza Chills n´Thrills" compilation CD and co-compiled "A Journey Through Savannah" with Rafa Peletey for their label, Island Pulse Records. In 2001, Steve and Rafa formed a production team called Cloudfish. They invited Shelley Preston (a member of another well-known 80s pop group and successful session singer) to work on one of their songs and provide the vocals. As a result, Cloudfish became a band with Steve, Shelley and Rafa writing and producing their own songs. Rafa left in 2003 to front his own band, joining up with Steve and Shelley from time to time.
Cloudfish continue to write and produce their particular brand of funky lounge music which is a mix of their pop backgrounds and their love of dance music. They are featured artists on the eponymous CD (co-produced by Steve and Rafa) of the italian quintet, Quintessenza Cloudfish have sold out a number of exclusive and intimate gigs including the legendary Ronnie Scotts club in London´s Soho. Their song "So High" was included on the CD compilation "Dome Ibiza. The chillout session vol.2".
Continuing his love affair with dance music, Steve has recently formed a partnership with Hed Kandi DJ John Jones and Martin Ikin from Soul Purpose called "The Collective". Their first production has just been signed to Purple Music. It is a re-working of the Joe Smooth classic "Promised Land" featuring Peyton on lead vocals and Shelley Preston on backing vocals. You can currently hear this track by visiting the 'Multimedia' section on this site.
Now residing back in the UK, Steve continues to write a regular column reviewing CDs for the magazine Ibiza Now which helps keep him in touch with what´s going on musically and with what is happening on his beloved island. As well as continuing with Cloudfish and his club appearances, with Fresh Management, Steve is now also beginning a new chapter with Spandau Ballet...