Yamaha Enhances Gunnersbury Park Restoration
Yamaha Enhances Gunnersbury Park Restoration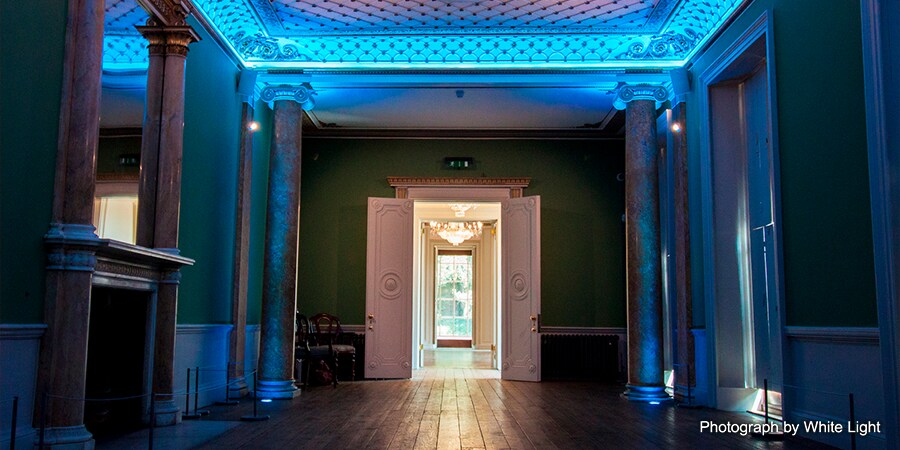 June 2018 saw the completion of a multi-million pound refurbishment of Gunnersbury Park Museum in west London, a key part of the plan to restore Gunnersbury Park which surrounds it. A Yamaha audio system was specified to deliver high quality, flexible sound without impacting on the building's visual appeal.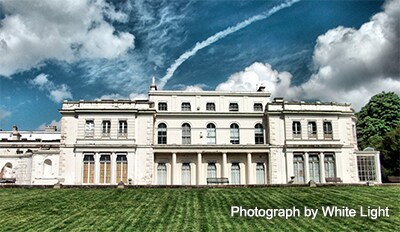 A popular destination for London residents, the Grade II* listed Gunnersbury Park has an interesting, varied history and contains 22 Grade II* and Grade II listed buildings. However, in recent years all had suffered from varying degrees of disrepair and disconnection of the links between them. In 2012 a major project, Gunnersbury 2026, began to restore, regenerate and improve the park and its contents.
A key part of the project was the restoration of the park's Large Mansion, which has housed Gunnersbury Park Museum since 1929. It has included restoring the mansion to its 19th century glory, while also completely revamping the museum and renovating its state rooms for use by weddings and conferences.
London-based White Light was contracted to design and install an audio, AV and lighting solution throughout the building. The company's business development manager Jason Larcombe oversaw the project, choosing a Yamaha audio solution because it delivered the required audio quality and flexibility, but would not impact on the mansion's historic architecture and restored, period-correct décor.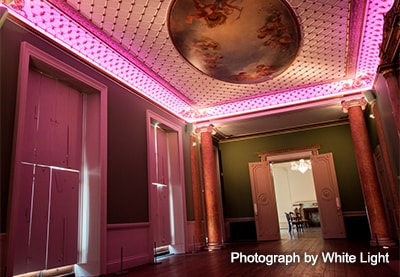 Yamaha VXS5W loudspeakers were chosen after a client demonstration, with a total of 16 installed in the Entrance, Conservatory, Dining Room, Long Gallery and Drawing Room. "We chose the VXS5s because they are small speakers and visually discreet, but are versatile enough to cope with a wide range of events," says Jason.
Each room has two main audio points with a Dante interface. Audio routing and system management is by an MRX7-D matrix processor, which allows each room to be completely independent. A key facility is the onboard Dan Dugan automixing, which ensures the audio system is self-managing during multi-microphone events.
"Dante was essential to allow the system to be very flexible and configurable. Each Dante point has inputs and outputs, programmed to allow announcements, accommodate radio microphones and other sources, with level and balance on each," says Jason.
"The system has to be effectively self-managing, so the Dan Dugan automixing was one of the key factors in specifying the MRX7-D. It means that any kind of event can take place without the need for manual control."
Yamaha Enhances Gunnersbury Park Restoration