Sandy Beales, bassist of One Direction, delivers master classes across the UK with Yamaha Music Schools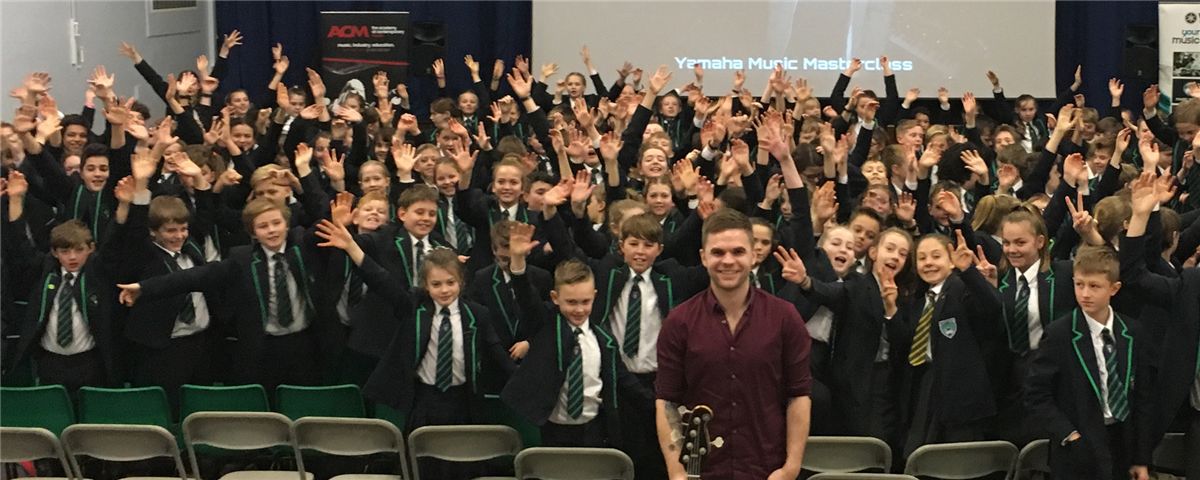 Yamaha Music School UK teamed up with session musician Sandy Beales to deliver an influential talk about being a session musician in the modern world.
Sandy visited 9 schools in 5 days and spoke to over 650 students. Giving them an insight into what it is like to audition, be on tour and be part of putting on stadium tours. Throughout the talk Sandy also played a number songs on the bass, demonstrating multiple techniques and proving that you need to be versatile to be a successful session musician. Sandy played the Broad Bass - BBP35 throughout the week and spoke very highly of how well it played.
Students were left with a greater appreciation of the life of a musician but also a positive message of achieving goals. This motivational talk was something that Yamaha Music Schools fully endorse within their schools and partnerships. Being able to provide such a high calibre session musician to these schools puts distance between Yamaha Music School and any of its competitors. As this was such a success with 100% positive feedback from all involved, this will be happening again in the near future.
Schools visited include:
Walton High – Milton Keynes ( has a Yamaha Music Point )
Pershore High School – Pershore –(state school)
De Montfort School – Evesham –(state school )
Bredon Hill Academy – Evesham – (state school)
Q3 Academy – Great Barr – (state school )
Southam College – Southam – (state school)
Landau Forte Academy – Tamworth – (state school)
Great Wyrley High School – Walsall – (state school)
Peterborough Music School – Peterborough – ( Yamaha music point)