John Lewis, Elton John and Yamaha spread #MoreThanAGift Christmas message
John Lewis, Elton John and Yamaha spread #MoreThanAGift Christmas message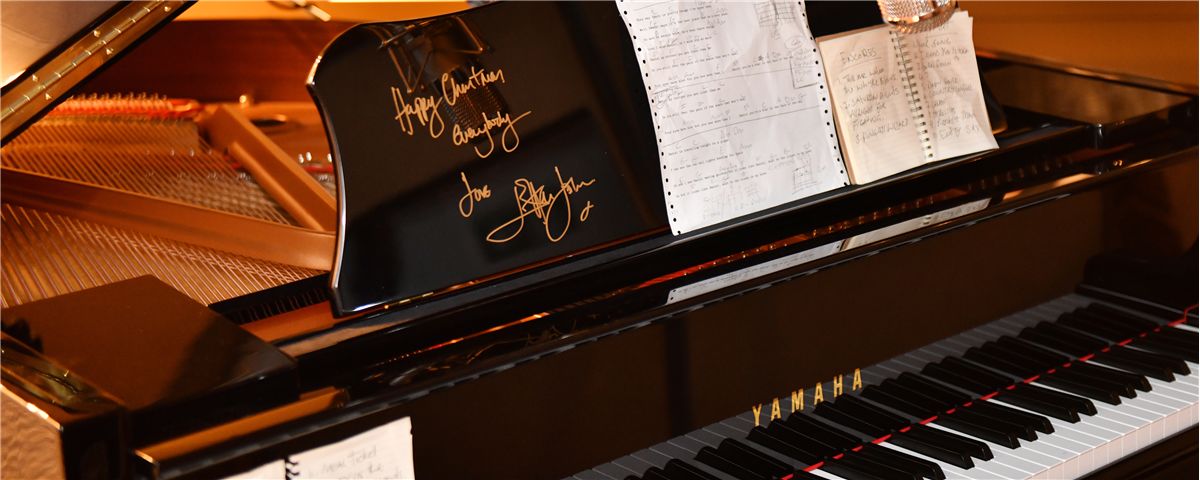 Just one simple gift is enough to ignite young and old imaginations, unwrapping the key to a life-long love and passion. Music can be cherished forever and is scientifically proven to boost our intelligence and emotional well-being. Whether it's shared with families on Christmas morning, or thousands at a concert, music has an ability like nothing else to spread joy, inspire and bring us together. When tearing off the wrapping paper, there is no gift greater than music.
This is a belief that is embodied by multiple Grammy award winning music icon and global Yamaha artist, Sir Elton John. The ad tells how one gift in particular inspired and influenced the course of a little boy's life. That little boy just happens to be Elton John. The story begins in present day and works backwards chronologically through Elton's life, right until the moment he received the special gift of his grandmother's piano that changed his life forever because some gifts are more than just a gift.
In John Lewis's most experiential Christmas campaign to date, customers shopping on Oxford Street are invited to step into the set of the ad and experience it for themselves. John Lewis's flagship shop is hosting a 2,000 sq ft experiential space on the 3rd floor where customers can explore the dressing room, recording studio and living room sets from the ad, and interact with props, listen to recordings from Elton John's 17-11-70 live album and have photos taken at the piano. The set is just one of a range of ad experiences in the shop that will have customers stepping into Christmas on every floor. The shop, along with 14 further shops across the UK, will also have a Yamaha piano for customers to play.
John Lewis, Elton John and Yamaha spread #MoreThanAGift Christmas message