Yamaha Designs Highlighted in Good Design Awards, 2018
Yamaha Designs Highlighted in Good Design Awards, 2018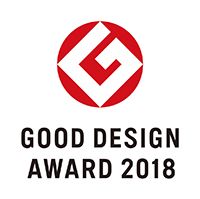 Yamaha Corporation is pleased to announce that four of its instruments have been recognised with a Good Design Award, 2018. The VKB-100 Vocaloid Keyboard, P-121, P-125 and P-515 Digital Pianos, and the TransAcoustic™ TA2 Hybrid Piano System all received an award, with the VKB-100 being highlighted in the Good Design Best 100, awarded for excellence in design.
The award-winning designs share the same fundamental Yamaha philosophy: designs which are loved and used long term, gradually increasing in value over time. Instruments which have a simple design, and achieve a balance between carefully selected materials and a beautiful finish.
P-121 and P-125 Digital Pianos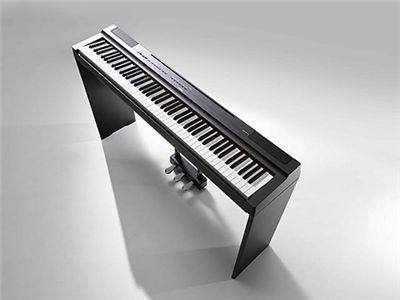 P-121 and P-125, both part of the Yamaha P-Series, are two new models in the bestselling compact digital piano portfolio. The product of cutting-edge digital and acoustic technology and piano-crafting expertise accumulated over many years. These instruments combine an authentic piano sound and keyboard at an affordable price. The digital piano is compact and simple, but it also combines the rich sense of volume and texture of an authentic piano. The P-125 features the same 88 keys as an acoustic piano and the P-121 features a smaller, 73-key keyboard that reduces the size and weight of the instrument without sacrificing any of the enjoyment of playing and can easily be carried to other venues for various performances.
P-515 Digital Piano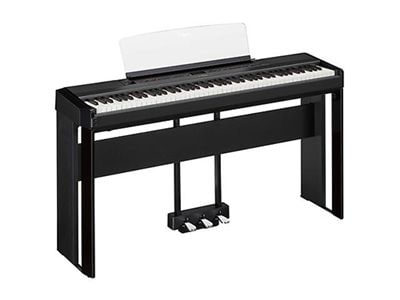 P-515 is the flagship of the P-Series range of compact digital pianos. Featuring piano sounds sampled from two of the world's finest concert grand pianos, Yamaha CFX and Bösendorfer Imperial, P-515 incorporates an NWX wooden keyboard for a truly expressive playing experience. P-515 successfully balances a rich sense of texture with impressive presence and dynamic versatility.
TransAcoustic TA2 Hybrid Piano System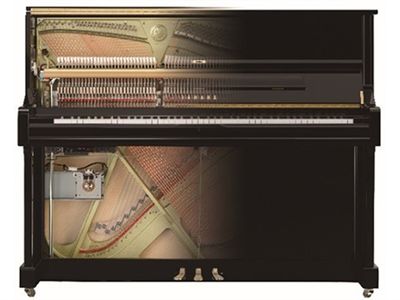 The latest TA2 generation of TransAcoustic pianos combine over a century of piano making expertise with cutting edge technology to bring the piano to life. Using unique technology, TA2 pianos transmit digital sound directly to the instrument's soundboard for a rich, organic resonance that only an acoustic piano can provide. In order to maintain the luxurious beauty of their acoustic piano cabinets, the discrete control panel is integrated directly into the body of the instrument and can even be controlled with a Smart Device. Performers can enjoy authentic acoustic sound any time they wish by adjusting the volume to suit the setting of the performance.
About The Good Design Awards
The Good Design Award is a comprehensive and annual program for the evaluation and commendation of design, organized by Japan Institute of Design Promotion. Its origin was the "Good Design Selection System" established in 1957 by Ministry of International Trade and Industry. Since then, it has been bestowed on approximately 45,000 outstanding designs over about 60 years. Since 1957, Yamaha has received 284 design awards in a range of different categories, including the 2017 Grand Award for its casual wind instrument, Venova™.
See more at Good Design Award Official Website:
* VKB-100 VOCALOID™ Keyboard available only in Japan.
** VOCALOID, TransAcoustic and Venova are trademarks or registered trademarks of Yamaha Corporation. Other product names, company names, etc. in the text are trademarks or registered trademarks of Yamaha or the respective companies.
The product and contact information contained in this news release is correct as at the day of release. Please be aware that there may be instances where information changes after release.
Yamaha Designs Highlighted in Good Design Awards, 2018