Simplicity and flexibility—convenience in its purest form
Simplicity and flexibility—convenience in its purest form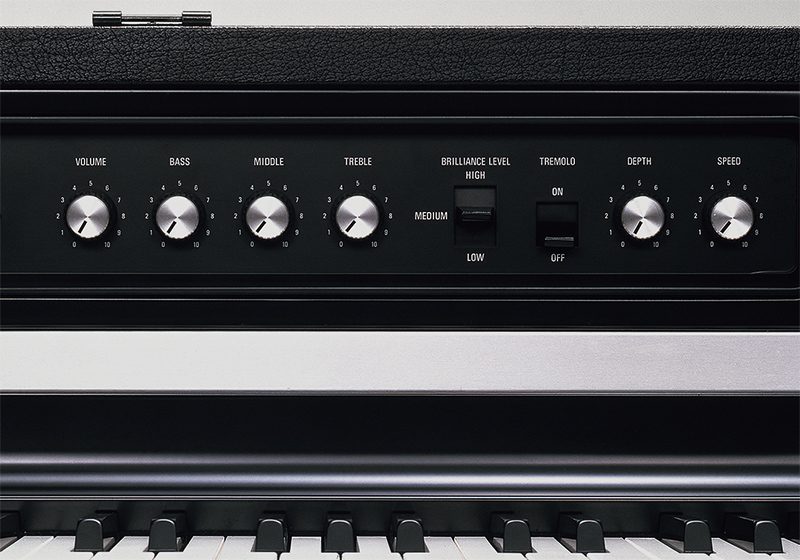 Every pianist has surely dreamt of being able to freely manipulate their instrument's sound, and Yamaha answered this call by equipping its CP70 and CP80 with an on-board equalizer. Owners could now flexibly sculpt their piano tones to suit the sound conditions on stage and the makeup of their band. What's more, the integrated tremolo effect could also be used to create previously unimaginable sounds.
The advantage of line output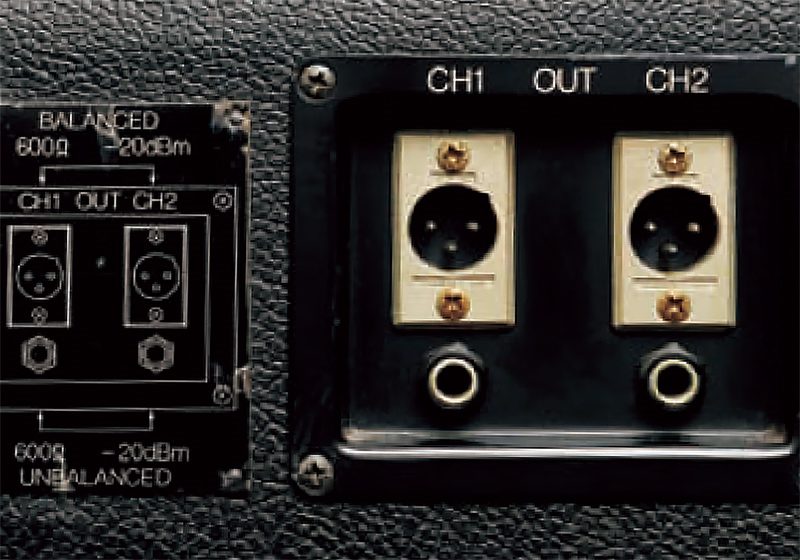 Thanks to their ability to deliver piano sounds at line level via audio cables, the CP70 and CP80 could be easily amplified on stage without fear of feedback. This innovation also provided for the connection of external effects such as phaser and chorus, paving the way for the creation of never-beforeheard piano sounds and greatly influencing the music scene of the day.
Support for changing styles of performance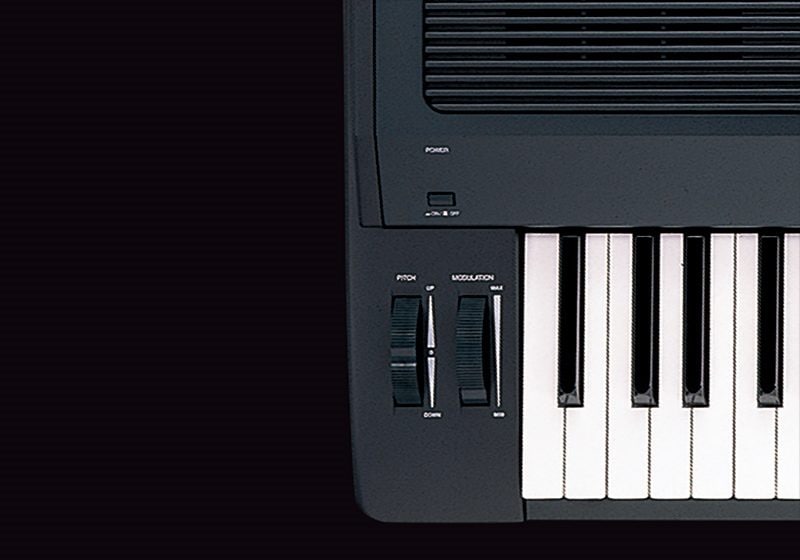 In the PF P-100, Yamaha strove for a stage piano fully equipped with pitch bend, modulation, and other controllers typical of synthesizers and also supporting different styles of play needed for voices such as organ, strings, and reed.
Compatibility with stage sound systems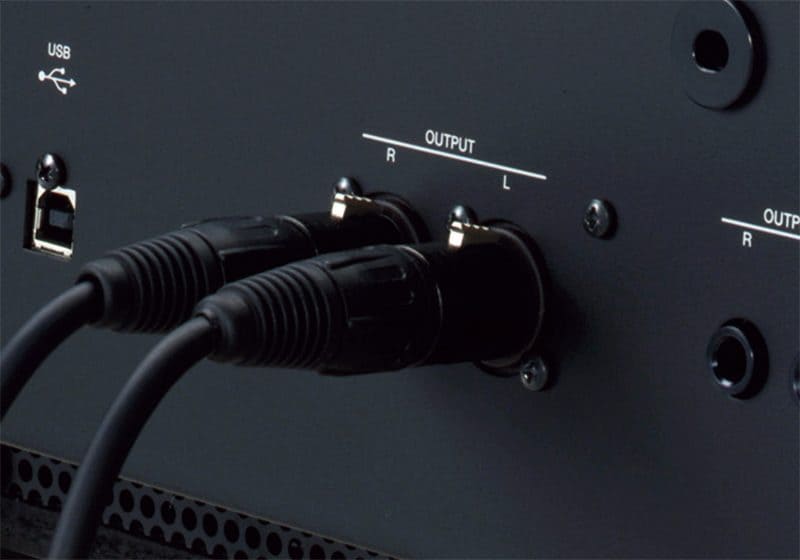 Yamaha's CP300 is equipped with XLR connectors for its audio output in recognition of the fact that these connectors are used as standard with microphones, mixers, and other audio equipment in professional live music settings. As such, this stage piano is highly compatible with stage PA systems.
Simple, real-time controllability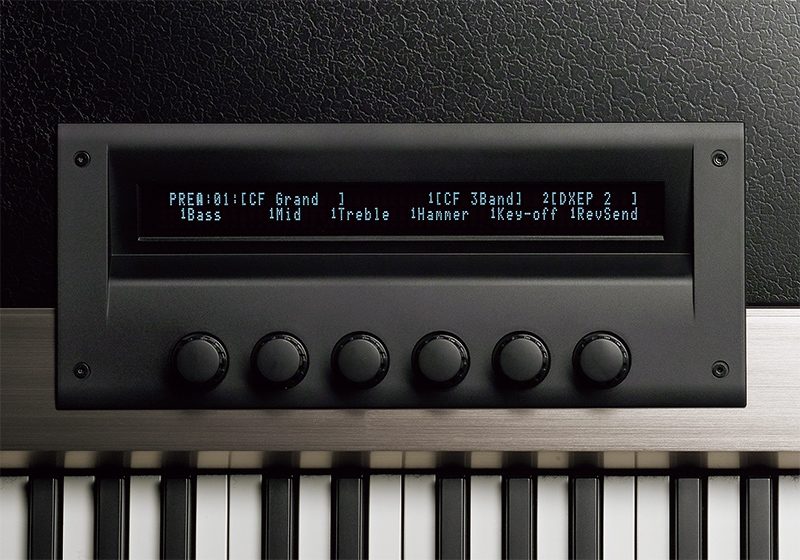 One of our objectives in designing the CP1 was to make it possible for pianists to manipulate their electric piano sounds using a range of effects and other parameters while actually performing. The control panel thus features an easy-to-read display together with knobs that can be used to adjust sounds in real time.
Functionality for every need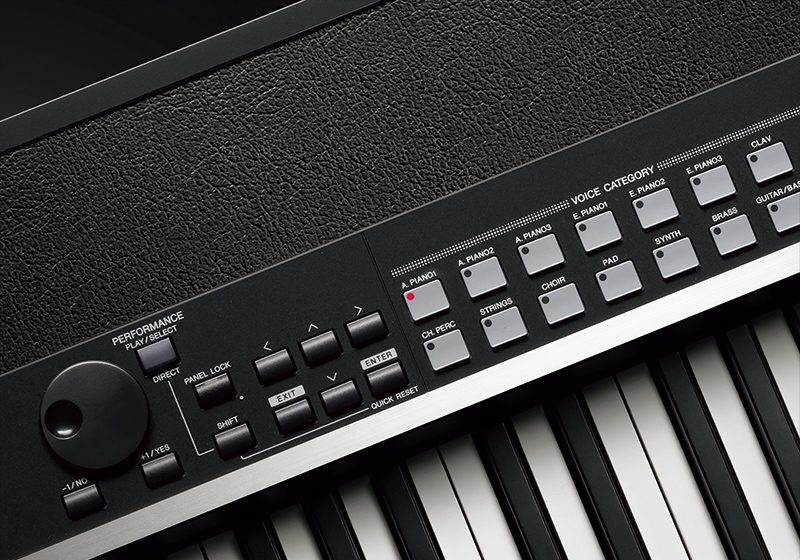 On the CP4 Stage keyboard, layers allow for other instrument voices, such as strings, to be played as one with the piano sound. Splitting, on the other hand, makes it possible to play different sounds with the top and bottom ends of the keyboard. And with dedicated switches provided for these and other frequently accessed functions, the player has a range of exciting new options at his or her disposal.
Simplicity and flexibility—convenience in its purest form