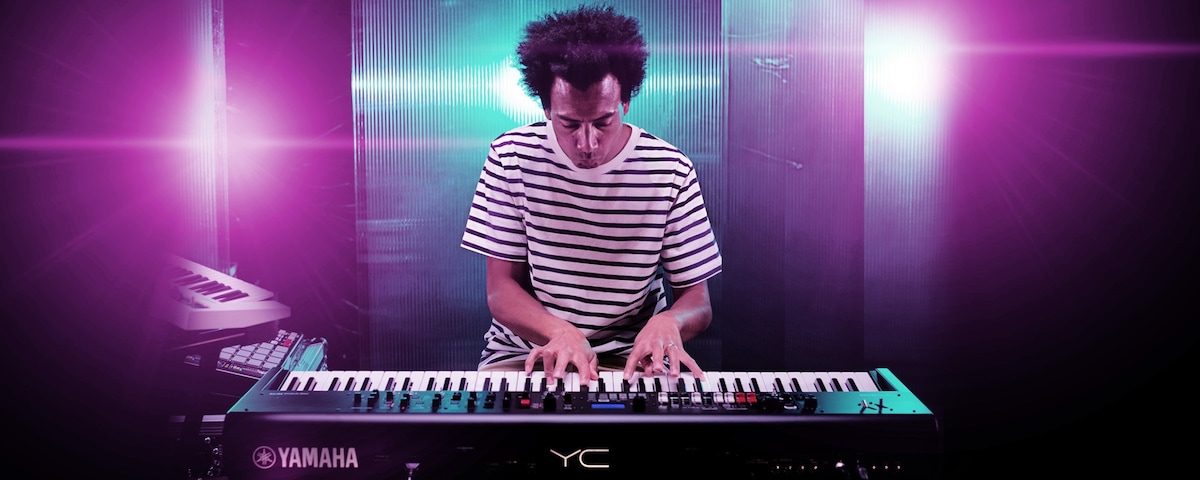 Biography
Keyboarder, Producer, DJ and curator, Esa Williams is a true musical polymath. Fusing Kwaito house and afro synth with gritty techno and deep percussive grooves, Esa has carved out his own unique and expansive musical identity.
Born and raised in Cape Town, Esa is an ambassador for the South African music scene in the West. Cutting through the noise of European nightlife, he draws upon his cultural roots, his global travels and the people he meets along the way to embody a sound without limitations.
Working as Musical Director Esa recreates the sounds of influential African artists such as Ata Kak, Mim Suleiman or Ntombi Ndaba, bringing these iconic synth sounds to stages for the Western audience to experience.
To recreate the classic synth sounds in his studio Esa relies on a powerful versatile synth that easily reproduces a variety of classic and modern sounds in the studio and brings this to the stages in a compact instrument.
The Yamaha YC73 combines organic sounds, dynamic expression, and pedal response with a powerful one-to-one interface making it an intuitive, compact instrument that easily stands up in any live environment.