Biography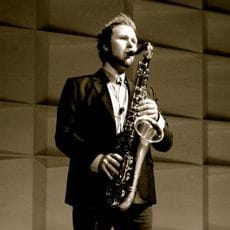 Born in Rennebu, Sør-Trøndelag in 1990, Joakim Bergsrønning started playing the saxophone in his school band when he was nine. Progressing quickly, at the age of 15 Joakim went on to study music at high school in Trondheim and at the age of 18 he moved to South Norway studying with Bendik Hofseth, Petter Wettre and Børge-Are Halvorsen as part of his Master's Degree in Music Performance at the University in Agder.
In addition to his work as a freelance musician, Joakim is a permanent member of the band Mirage Ensemble, who released their debut album "Memory Happens Now" in 2014 on Losen Records receiving great reviews.
In 2014, Bergsrønning joined the orchestra at Folketeateret i Oslo for the hit musical Billy Elliot which attracted over 65,000 people. Today, he remains at Folketeateret performing in musical Mary Poppins.
Joakim Bergsrønning is a Yamaha Artist.