Biography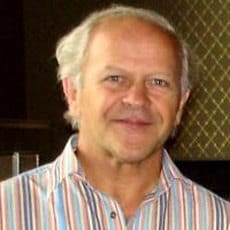 Peter studied at the Academy of Music in Antwerp and entered the Royal Marines Navy Band before finishing his study.
After his six year contract, he became trumpet solo of the Rotterdam Philharmonic Orchestra. He was a frequent soloist with the Rotterdam Philharmonic Orchestra and was member of the Netherlands brass ensemble besides the 'regular' concert programmes of the Orchestra.
Peter was invited to be solo trumpeter of the Royal Concertgebouw Orchestra and appeared with this orchestra, as well as several others in the Netherlands, frequently as soloist.
And last but not least, he has been a member of the Netherlands Wind Ensemble, Schönberg - ASKO Ensemble, Viotta Ensemble and the Ebony band.
He has performed works including:
J.Haydn: Concerto E minor.
H.Tomasi: Concerto.
A.Jolivet: Concerto 1 and 2.
D.Sjostakovtsj: Piano concerto.
B.A.Zimmerman: 'Nobody knows the trouble I see'.
W.Henze: Requiem.
W.Jeths: Flügelhorn Concerto 'al fondo per 'oscuro', commissioned by the Royal Concertgebouw Orchestra.