Biography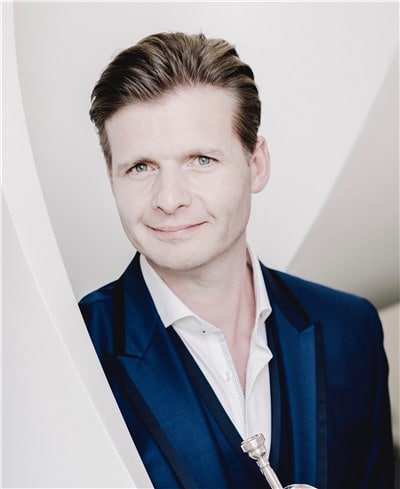 Wim Van Hasselt is a Belgian soloist and chamber musician. Currently based in Switzerland, the artist performs regularly in Europe, North America and Asia. He has been engaged as a soloist with orchestras such as the Amsterdam Sinfonietta, the Sophia Philharmonic and the Budapest Festival Orchestra, and has performed in such halls as the Recital Hall of the Concertgebouw Amsterdam, the Beethovenhalle Bonn, the Konzerthaus Berlin and the Tokyo Opera City Concert Hall.
For many years Wim Van Hasselt was a member of the trumpet section with the Royal Concertgebouw Orchestra Amsterdam. Prior to this he held the same position with the Radio Symphony Orchestra Berlin, as well as fulfilling guest engagements with the Berlin Philharmonic and the Lucerne Festival Orchestra. He regards this period as a very musically formative time in his career as he was able to work with such renowned conducters as Mariss Jansons, Bernhard Haitink, Valery Gergiev, Gustavo Dudamel, Ivan Fischer, Daniele Gatti, Lorin Maazel, Andris Nelsons, Nikolaus Harnoncourt, Christian Thielemann and Claudio Abbado.
For some time now, Wim Van Hasselt has placed a central focus on his work as a soloist and chamber musician. In 2015 he became a founding member of the international brass quintet 'Brass United'.
Wim Van Hasselt has released several albums with the label Channel Classics, for which he has been presented with numerous awards. Grammophone, the leading magazine for classical music, has described him as "an exceptionally fine player with all the equipment in his armoury to delight, surprise and challenge the listener at every turn". His recordings are characterized by their versatility and inquisitiveness, as well as the connections they build between tradition and modernity. This can be seen, for example, in the many compositions he has had commissioned. His recordings, made in collaboration with such exceptional artists such as Jörgen van Rijen and Gustavo Gimeno, as well as the Budapest Festival Orchestra directed by Ivan Fischer, reflect the rich variety of his musical Œvres.
As Professor for trumpet at the University of Music Freiburg and the European Union Youth Orchestra he is delighted to pass on his experience and enthusiasm for music.
Wim Van Hasselt is a Yamaha Artist and plays YTR-9335NYS and YTR-9445NYSII-YM.