Successfully self-employed with Yamaha
Do you want to be independent and work for yourself? Use the skills you have developed for your own success and not others? With Yamaha as a partner, you can make this happen.
Yamaha Music School


Franchise
STABILITY, PERFORMANCE, DISTINCTION
Having been established for over 60 years in more than 40 countries, Yamaha has a solid and proven record of success in music education. Yamaha offers you the opportunity to invest in and be a part of a proven business model that generates growth and creates success, with a unique approach which sets you apart from the competition.
read more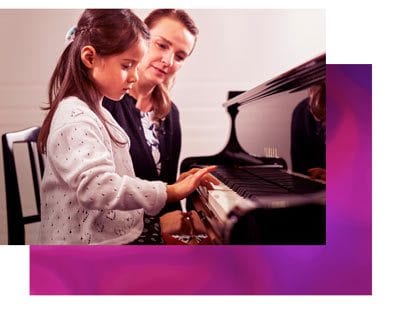 The market for high quality music lessons offers interesting possibilities. Adapting to an ever-changing world, our high-quality music lessons are taught both on line and in person.
As the biggest music instrument manufacturer in the world, providing a unique educational system through its Yamaha Music Schools, Yamaha offers unrivalled opportunity. The Yamaha Music Education System (YMES) concept is inimitable in its offering: based on timely education, group lessons and the development of creative skills, bolstered by an advanced training program for its teachers.
THE BUSINESS CONCEPT
While investing in music education may be viewed as a niche approach, it can also be a profitable one for the innovative entrepreneur. In an increasingly competitive business environment, the Yamaha business model offers a depth and breadth of experience and services worldwide, offering the support of a market leader to the investor.
read more
We provide everything necessary to get your business started: Teacher training on a standardised syllabus, audio-visual teaching materials of the highest calibre, Yamaha musical instruments and our own Yamaha business manual. Added to this, you will receive the benefit of customised support and services from a highly experienced Yamaha representative.
If you are looking for a unique opportunity that provides an innovative, profitable and stable business, with long term prospects for future growth, Yamaha is the choice.
To benefit from our expertise as well as the reputation of the Yamaha brand – find out more by filling out the contact form on this site. One of our music education specialists will then be in contact to arrange a personal meeting with you to discuss the opportunity in more detail and answer any questions you may have.
WHAT PEOPLE SAY?
"I have enjoyed running a Yamaha Music School for 33 years. So, most of my working life. I have no regrets whatsoever and would do exactly the same thing again, if I had the chance. Yamaha has moved with the times, and kept in step with the changes. That is one more reason why I still enjoy teaching Yamaha Courses. I appreciate the support from the Yamaha instructor team, who have made it possible to provide the very highest standard of teaching and professionalism. Many businesses struggle to keep going long-term, and I give full credit to the support that Yamaha has given me to have kept going into the 4th decade. "

Graham Hunter
Yamaha Music Point Kilmarnock
"We are passionate about teaching music and always strive to do the right thing for our pupils. However, even with the best of intentions, you can only pass on knowledge from your personal (and often limited) experience. Being a Yamaha Music School, gives us the confidence to know that we are steering our pupils in the right direction. If we need help, advice or training, Yamaha is there for us. Their ethos towards education is exemplary and access to their tried-and-tested curriculum can yield phenomenal results. Our pupils understand that a truly accomplished musician requires a lot more than just hopping from one grade to another and we are proud to have had many success stories over the years "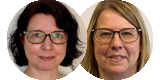 Gail Braithwaite & Trudy Lyons
Derby YMS

We are constantly moved by passion: music connects, excites and inspires across borders. Yamaha Music Schools represent this enthusiasm and love of music, we are committed to empowering people of all ages and social backgrounds to experience the joy of music as a meaningful part of their lives through musical education.
The Yamaha Music School, which evolved from a pilot project established in 1954 in the field of early musical education in Japan, is today one of the largest educational institutions of its kind in the world. Today, more than 52,000 music students of all ages are supported in their musical development by more than 1,500 teachers at our licensed European Yamaha Music Schools.
7 REASONS WHY IT PAYS TO BECOME A YAMAHA MUSIC SCHOOL PARTNER.
THE YAMAHA BRAND

The high level of recognition and positive image of an internationally known and renowned brand name. Offering opportunities, profiling and differentiation from competitors.

EXCLUSIVE TEACHING PROGRAMS

Coordinated educational programs offer parents, children and young people a long-term and high quality teaching experience. The courses and materials, specially designed for group teaching, are continuously revised and adapted by expert Yamaha musicians.

Training and further education

With our free education and training program, Yamaha teachers are optimally prepared and frequently trained for teaching.

Management expertise

You will be supported through the set up and running of your business. You will have ample opportunity to visit existing schools, talk to owners and attend network events to help build confidence and gain insight into Yamaha best practice.

Comprehensive marketing support

Professional advertising materials, joint marketing campaigns and a uniform internet presence support you in recruiting students.

Financial advantages

You receive special conditions for equipping the music school with musical instruments and purchasing classified and exclusive teaching materials.

Together instead of alone

Partners in our system are members of a community with like-minded interests. You benefit from a wealth of experience of a music school organization that has been successful for more than five decades.