The new Clavinova CLP-600 series: Distilling the very essence of a grand pianointo the feel, tone and touch to resonate with the aspiring pianist in you
The new Clavinova CLP-600 series: Distilling the very essence of a grand pianointo the feel, tone and touch to resonate with the aspiring pianist in you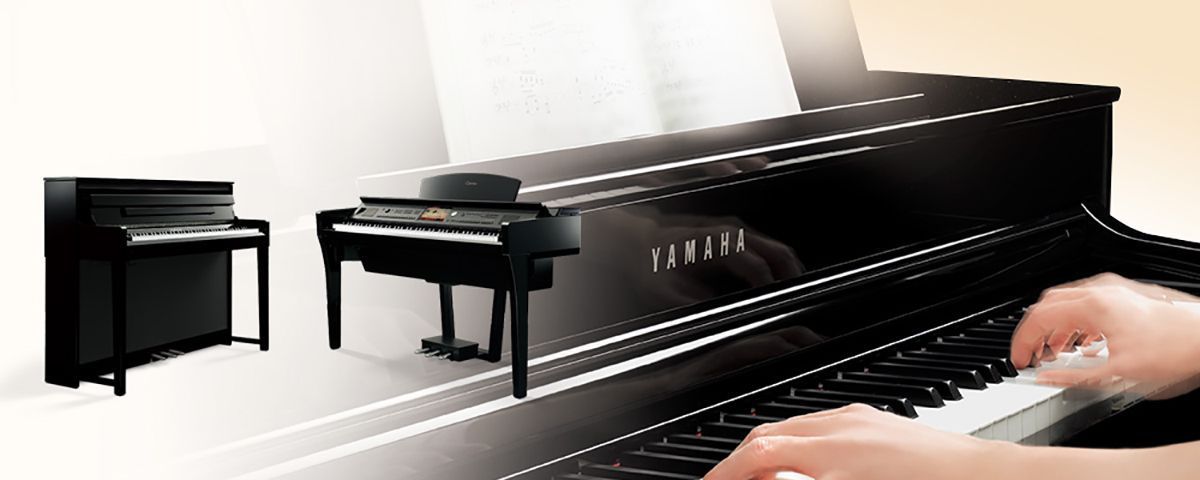 The new CLP-600 Series captures the soul of a remarkable concert instrument in a digital piano to deliver a grand piano performance in a more personal environment. Play with the voice of the CFX, the finest Yamaha concert grand piano. The Clavinova CLP Series also offers the unique sound of a Bösendorfer Imperial.
Introducing GrandTouch and ebony keytops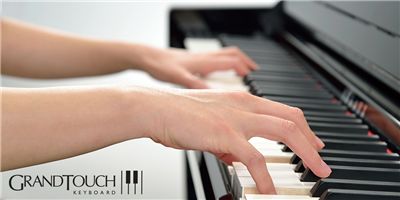 The newly developed Grand-Touch keys offer more responsive touch and a greater dynamic range than ever before. The pianist can experience a natural, balanced response from the tip to the very back of each key. The black keys on all keyboards of the new CLP-600 series are finished in ebony. Synthetic ivory key tops reproduce the tactile surface of the real ivory keyboards that were once used in older acoustic pianos. It features highly absorbent material that prevents fingers from slipping even after hours of practice, while retaining the ideal texture and feel.
Real grand piano tone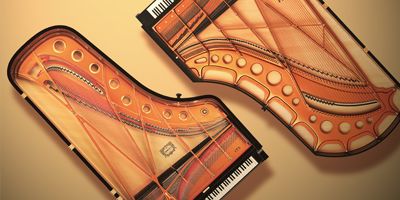 Two world-renowned concert grand pianos in one. The powerful tone of the flagship Yamaha concert grand, the CFX, and the unmistakable sound of a Bösendorfer Imperial are available at the touch of a button.
Piano Room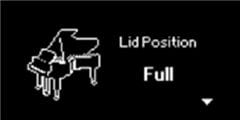 Physical modeling techniques provide authentic reproductions of internal grand piano reverberations and offer rich, endlessly varying expressive capabilities. VRM reproduces the resonance characteristics of the strings for every note on the grand piano keyboard in nuanced detail.
Enhanced Virtual Resonance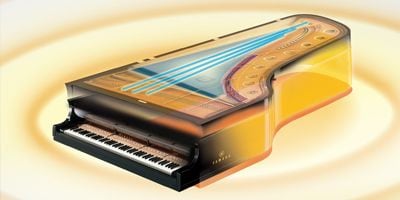 Modeling (VRM) for rich and bright sound In a grand piano, sound resonates throughout the body of the instrument, producing a rich reverberation that envelops the listener in sound. These phenomena are reproduced perfectly in the Clavinova through Yamaha Virtual Resonance Modeling (VRM) technology. The piano body resonates just like an acoustic piano. The acoustic system of the Clavinova reproduces the sensation of the entire piano vibrating, just like the feeling of playing an acoustic piano.
Even headphones produce a larger than life experience.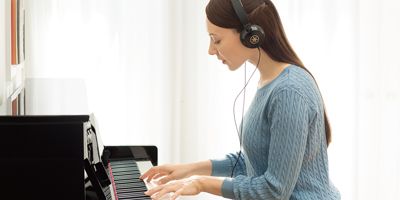 Thanks to advanced binaural sampling technology, you can enjoy the highly realistic sensation of playing a concert grand piano even when you are using headphones.
Built-in Bluetooth audio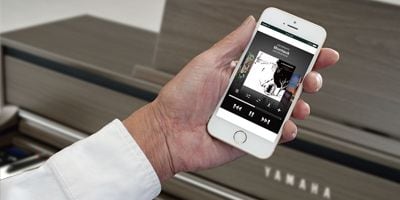 You can play along with music from your favorite music apps via the Clavinova's built-in Bluetooth interface.
The new Clavinova CLP-600 series: Distilling the very essence of a grand pianointo the feel, tone and touch to resonate with the aspiring pianist in you