Perhaps Bach would be furious. Four women who dare to make a cocktail out of thrilling rhythms and the divine sounds arising out of the electric versions of his favorite instruments. But W. Amadeus Mozart would have appreciated. He preferred to explore rather than strictly observe. And that's what Amadeus Electric Quartet is doing - exploring a new direction with an overdose of energy!
Andreea Runceanu (Violin/vocal), Bianca Gavrilescu (Violin/backing vocal), Patricia Cimpoiasu (Cello/backing vocal) and Laura Lazarescu (Piano/vocal) managed to break patterns in 2000 and become one of the most original bands in Europe. The fresh musical style, the virtuosity, combination of contradictory music styles – Classical, Fusion, Pop, Balkan, Bossa Nova, Jazz and the energy on stage earned the band a fast growing fan base, hundreds of concerts all over the world and 6 albums with original music sold out in the 18 years since the band's formation.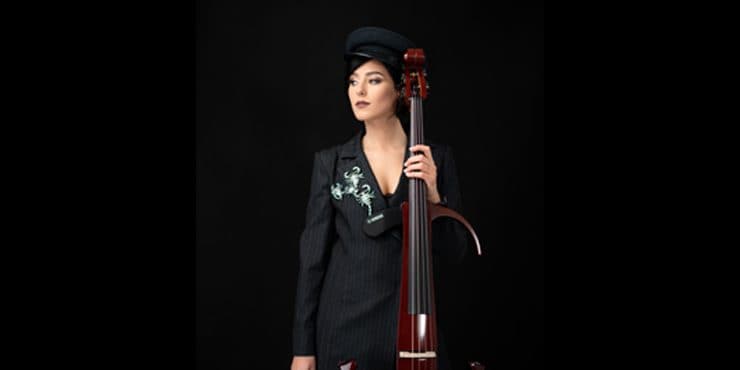 My new cello, Yamaha SVC 210, is very intelligently built and every single one of its details is pertinently justified. I love being able to walk all over the stage without having to mind other cables, it never creates feedback, I can enjoy my music while dancing and I can transform my sound myself using sound processors.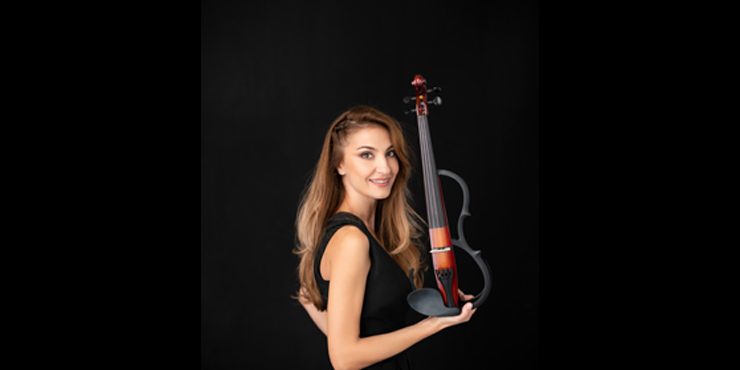 The violin that I'm playing now, Yamaha SV 250, is the best electric violin that I've ever played by far, in every aspect. The sound is incredibly clear, beautiful and bright as a crystal. It allows me to play on stage with the entire range of moods and sound colours. My pianissimo goes directly to the listener's soul, my fortissimo is more powerful than ever.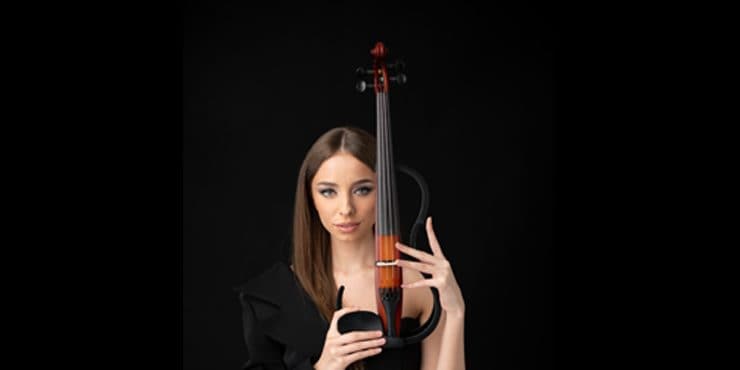 The first thing I did when I touched this wonderful violin was to try and play Bach. It's the best test. I was astounded, it's even better with my electric Yamaha SV 250 because I can use processors and the sound ends up being more beautiful. The sound is very warm, with a perfect accuracy, a sound that I could never achieve while playing other violins.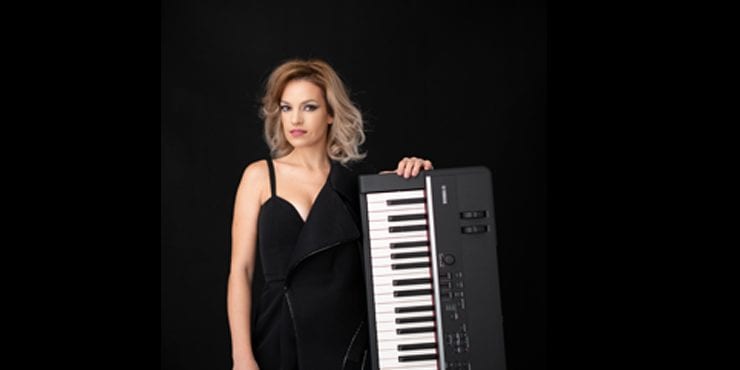 I chose Yamaha because of its beauty and elegance, its impressive acoustics and rich expressivity. It has charm, boldness, sensitivity, and intelligence - all qualities I've only ever met in pianos. CP4 replicates a grand piano in both the sensation I get when pressing its keys, but also in the quality of its sounds. When I play this instrument I get the sensation that my hands are painting with sounds and my imagination becomes limitless. It's a powerful instrument, it's beautiful, with a dramatic grave spectrum and a feminine, sensitive, full of light acute one.
Next To Me - Amadeus & Ad Libitum Voices