FIND YOUR BREAKTHROUGH WITH YAMAHA AND FRETELLO
All Pacifica 012 electric guitars now come with a one-month free trial of the Fretello app for beginners.
Fretello is a step-by-step guitar learning app designed by professionals and offers a series of structured video courses designed to help you master the guitar.
High-quality video step-by-step tutorials that are perfect for beginners.
AI-powered technology allows the app to hear what you are playing and provide you with immediate feedback. It's like having a guitar teacher in your pocket, anytime, anywhere.
Make learning easy by playing your favorite songs from day one. Your curriculum includes iconic tracks from the get-go so you can get in the zone and learn intuitively.
Every newly purchased Pacifica 012 guitar now includes a voucher with QR code and instructions on how to unlock your one-month free trial. Voucher is included in the box.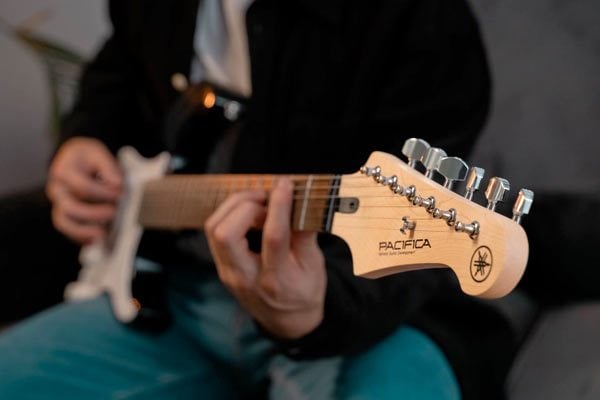 Your first guitar should be a great guitar
Every Pacifica combines renowned Yamaha build quality and playability with superb tone.
The Pacifica 012 with its classic inspired looks also has the versatility to cover many different musical styles. Thanks to the pickup configuration, switching options and tremolo bridge you will easily go from rock and pop to blues and funk and everything in between.
The Pacifica 012 is our most affordable electric guitar and a great starting point in your journey to explore and discover your own personal sound.