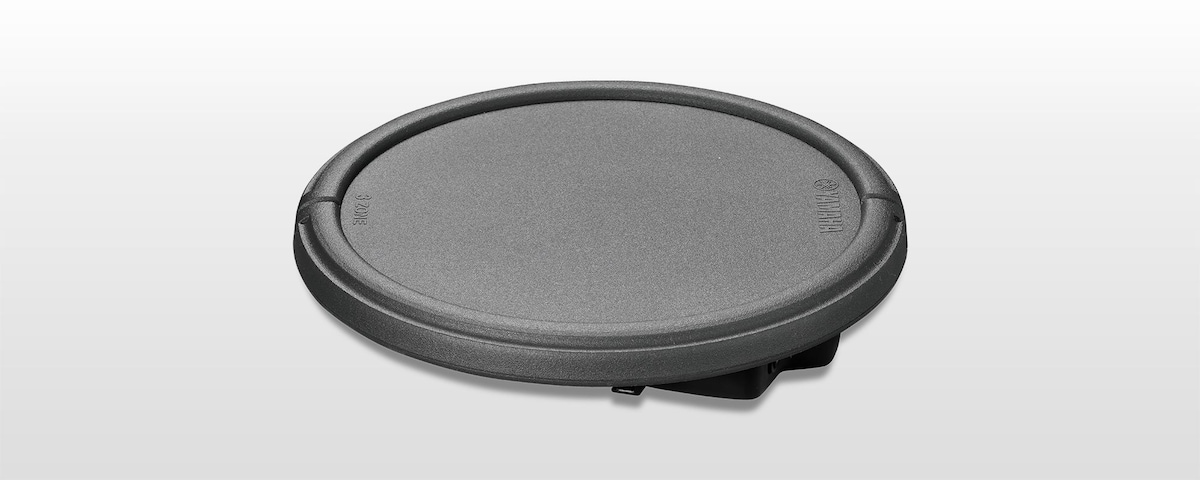 Don't let the compact size of the TP65S mislead you. Its 3-zone design lets you play head, open rim shot, and closed rim shot sounds all from the same pad. Authentic feel and excellent playability make it perfect for use as a snare pad, but it excels as a hi-hat pad as well.
This compact 8.5" single-zone pad is easy to play and offers a feel and rebound that is very close to an acoustic drum.
This 10" pad is a 3-zone type that can be mounted on a tom clamp. The pad's rim is divided into 2 zones that, when plugged into a 3-zone input, lets you play both open and closed rim-shot sounds in addition to the head. Each zone can also be assigned to trigger any 3 voices you choose. Also featured is an easy-to-adjust pad controller placed within easy reach to provide easy control over snare adjustment and tuning.
The colours and finishes shown may vary from those on the actual products.