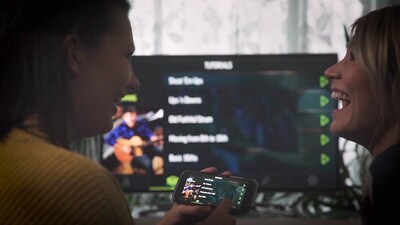 Get 30 days full access to FourChords for FREE with purchase of STORIA*
*STORIA guitars that are currently for sale in stores and online no longer come with a FourChords promotional code.
Start playing songs you love today.
What is FourChords?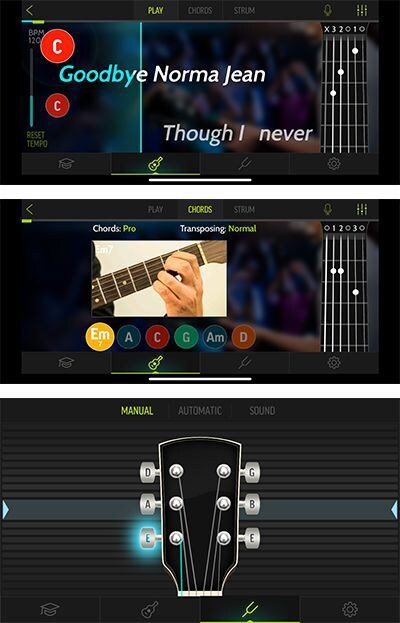 What is FourChords?
Chords. Lyrics. Tutorials.
・Everything you need to play your favorite songs on any guitar–even if you've never had a guitar lesson before.
・Simplified chords.
・Tutorials to show how to play each chord.
・Karaoke-style lyrics for you (and friends) to sing along.
・Adjustable tempo, backing tracks and transposition makes it easy to learn.
・The App provides feedback on your performance to help you improve.
・Play-along display, lyrics and backing tracks for thousands of hit songs from artists like Adele, Ed Sheeran, Clapton, Coldplay, etc.
How do I get 30 days full access for free?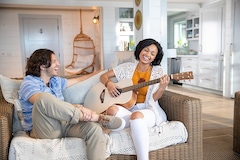 If your STORIA came with a hang tag and promo code:
1. Download the FourChords App to an iOS/Android device.
2. Open the App and enter the promo code for your free 30 days of full access.
* Promo Code is redeemable until Oct. 31, 2021
* Your subscription will auto-renew for $43.99/year. You can cancel anytime during your free 30 days. Your Apple account will be charged for auto-renewal within 24 hours prior to the end of the free access period.