Nathan East Signature Model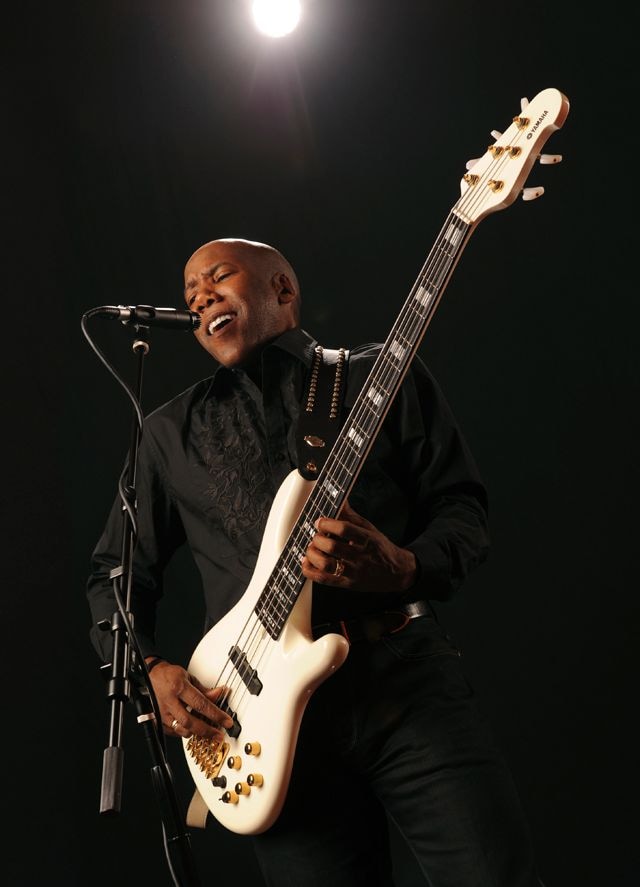 Featuring neck-through construction, the two-octave neck is built from maple and mahogany with an ebony fingerboard inlaid with figured mother-of-pearl. The unique BB body is made of maple and alder for a fat sound with plenty of definition. The BPZ-7 bridge features individual machined saddles that provide precise intonation, a low profile, and an elegant look. The stacked Alnico humbuckers run through Yamaha's 5-control active electronics, which feature a custom 3-band EQ with a switchable mid-cut to provide sonic versatility for any situation.
Nathan East has appeared on countless albums and has toured with some of the biggest names in modern music. Whether he's playing blues with Eric Clapton, pop with Phil Collins, or contemporary jazz with Fourplay, Nathan relies on his BBNE2 signature 5-string bass to deliver the tone he needs.
Neck Through Construction
Maple / Mahogany 5-Ply Neck
Ebony Fingerboard
Alnico V Hum-canceling Pickups
Custom 3-Band Active EQ
Mid Cut Frequency Contorol
Mid Cut On/Off Switch
Made in Japan
The colours and finishes shown may vary from those on the actual products.