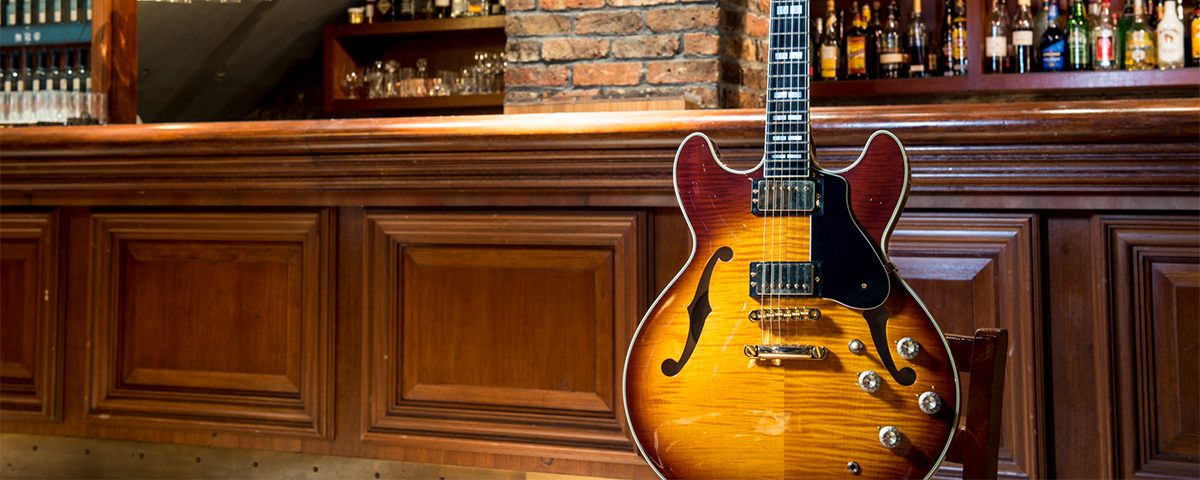 Refining Tradition to Perfection
Yamaha Hollow Series has faced continuous model changes and new lineup expansions responding market demand/trends for over 40 years since 1966. Such an achievement has been done by only Yamaha because no other companies have developed both acoustic craftsmanship and electronic technology. Current lineups offer various body styles and pickup configurations to accommodate with a diverse range of players requests.
The Yamaha SA2200 combines a classic design with outstanding craftsmanship, premium materials and player-focused features to create a guitar that perfectly combines looks, sound and playability.
The AES 1500 a classic archtop hollowbody guitar design and matches it with custom electronics to create a guitar ready for everything from the cleanest of jazz rhythms to the dirtiest of rock leads.
The classic look and tone of the AES1500 plus the famous Bigsby B-6 Tremolo for added appeal to the country and rock 'n roll perfomrmer. Color/Orange Stain
3-Piece Maple Neck
Laminated Sycamore Body / Soft Maple Center Block
DiMarzio Pickups/Q-100
Gotoh SG30 Tuning Machines
Gotoh GE103B Bridge
Bigsby B6G Vintage Vibrato
Made in Japan
The colours and finishes shown may vary from those on the actual products.