Hands-free, smooth flowing and easy-to-read sheet music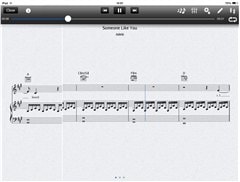 Using Yamaha's screen-flow technology, you can play even the longest piece of sheet music without ever having to turn a page. This keeps your eyes on the music and your hands on the keys where they belong!
Playback control including keyboard/backing part / metronome on/off, and tempo control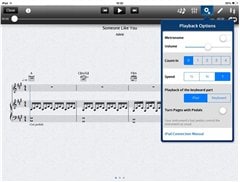 Unique mixing tools allow you to listen to and play along with band, or isolate the keyboard track for reference. And slow down any song to practice, or speed it up to test your skill!
Professional audio backing tracks synchronized with sheet music
Each piece of sheet music is matched with an audio backing track that has been recorded by top studio musicians, complete with lead vocals. That provides you an "In the Band" playing experience!
Transpose any song with the touch of a button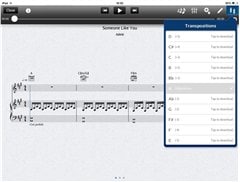 Easily transpose any song from the NoteStar library!
Several note size options with automatic sheet music resizing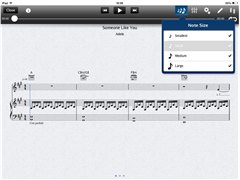 Increase the note size with a single tap. No zooming is ever required!
Displays in both portrait and landscape orientations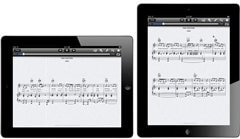 Hands-free page turning in portrait or landscape view offers a seamless playing experience!
A diverse catalog that is always expanding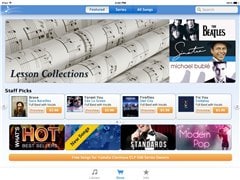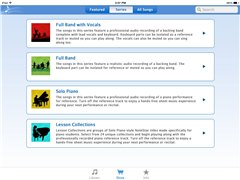 NoteStar Store is packed with your favorite songs by your favorite artists. Play along with perfectly mixed backing tracks by professional session musician to enhance your practice experience! Our songs are hand picked from the catalogs of the world's biggest sheet music publishers!
*Register at Yamaha Online Member and your first song is FREE!
Special functions for owners of compatible Yamaha keyboards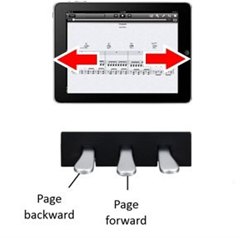 Connecting iPad to your instrument allows NoteStar to transmit the piano reference tracks to the instrument during playback. Plus, you can use the foot pedals to turn pages
[Note] Please refer to "Related Products" in the Overview section for compatible Yamaha instruments.
*Note
Apple and the Apple logo are trademarks of Apple Inc., registered in the U.S. and other countries. iPad is a trademark of Apple Inc. App Store is a service mark of Apple Inc.