New Two-piece Valve Casing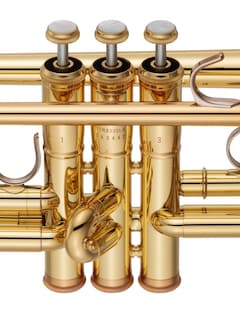 The valve casing is the critical heart of any trumpet, and in the YTR-8335LA(S) everything from basic materials to the braces that connect the independent valve casings has been painstakingly analyzed and refined to provide improved breath efficiency and ideal playing resistance.
Phosphor bronze heavy bottom caps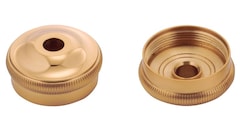 The bottom caps are directly attached to the valve casings and therefore have a significant effect on tone. To find the optimum balance, a number of prototypes were made using different materials of different weights. The result was a new bottom cap design that is the first of its kind in the Yamaha trumpet lineup. In addition to a brilliant high register, the new bottom caps contribute to greater harmonic richness in the middle register.
Xeno Artist model parts (Water Key / Piston Pads / Cap Pads)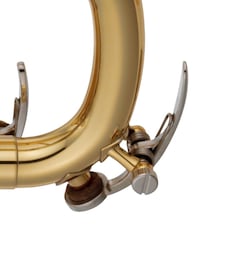 Xeno Artist models are favored by top orchestra players worldwide. Xeno Artist model parts have never been shared by a custom model before, but are used in the YTR-8335LA(S) for the first time to achieve improved tonal definition and significantly better feedback to the player. The result is a distinctive tone throughout the instrument's range that stands out in any musical genre.
French Bead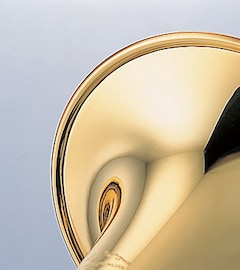 Unlike traditional methods where a round rim is used in curling, French bead is an extremely advanced technique that matches the curling to the shape of a semi-cylindrical rim and is characterized by improved feedback of sound to the performer.
Side Seam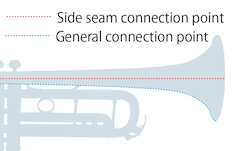 Side seaming is the process of placing the connection point on the lateral valve casing side in contrast to the conventional method of placing the connection point on the lower side of the bell. Side seam trumpets are characterized by a more open vibration.
Case
TRC-801E