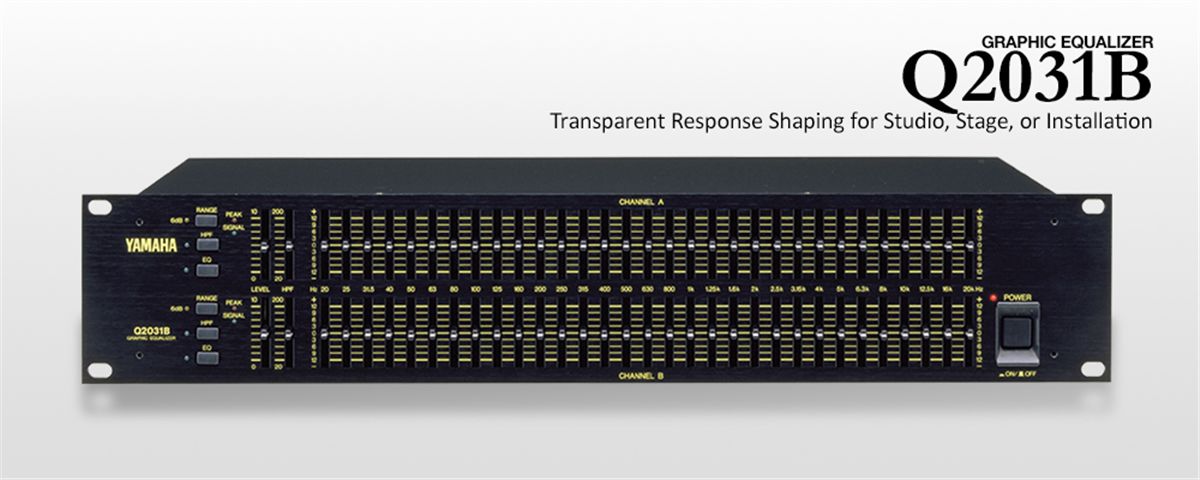 Affordable Professional Graphic EQ
Graphic equalization is indispensable for response control in a wide range of audio applications. If you need one or more stand-alone graphic EQ units, the Yamaha Q2031B is an outstanding choice that delivers professional quality with versatile control and outstanding audio performance. Use the Q2031B for live sound, recording, A/V production, electronic musical instruments, broadcasting, music listening, or any other application that requires precise response tailoring. The Q2031B features two independent channels of graphic EQ with full 31-band control over the 20Hz to 20kHz range.
The colours and finishes shown may vary from those on the actual products.