Compatibility of the MusicCast sub100 and usecases
Last Update: 13/1/2020
How can I use the Yamaha MusicCast Sub100 and which products are compatible with this active subwoofer?
The MusicCast product family also contains an active and wireless Subwoofer
to support your MusicCast devices with punchy and crisp bass!
Compatibility:
The Yamaha MusicCast Sub100 is compatible with all Yamaha MusicCast products released in 2018! 
MusicCast devices, released earlier than 2018, are not compatible with the MusicCast Sub100.
If you are not sure if your MusicCast device is compatible with the MusicCast Sub100 please check the following list of Audio products, that are compatible:
RX-V485, RX-V485D, HTR-4072, RX-V585, RX-V685, RX-S602, RX-A680, RX-A780, RX-A880, RX-A1080, RX-A2080, RX-A3080, CX-A5200, MusicCast Bar 40, MusicCast 20 Stereo, MusicCast 50
Compatible products will also carry the following Logo on the carton box:

How to use:
Using a wireless Subwoofer in your MusicCast system has several advantages.
For example you can set up a wireless 2.1 Speaker System and link it to your Yamaha MusicCast Vinyl500 Turntable, to build a cool and modern full featured Home Audio System…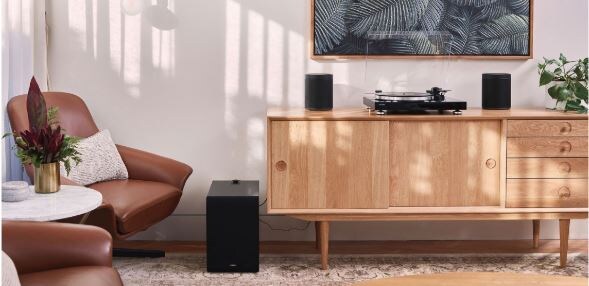 Next to that you can link the Yamaha MusicCast Sub100 to your MusicCast Bar40 or many of the several Yamaha AV-Receivers, released in 2018 or later. All you need is a power socket to enjoy powerful and dynamic bass sound in your "MusicCasted house" !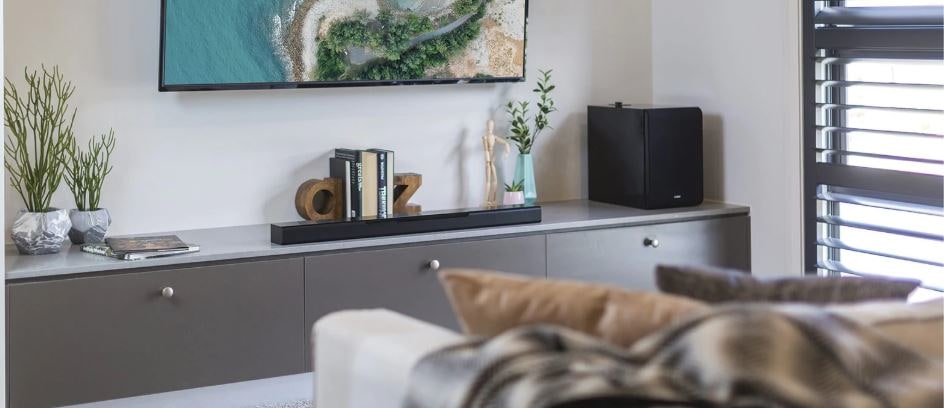 Easy to use:
It is very easy to install the Yamaha MusicCast Sub100! 
The MusicCast APP will guide you through the process of installation, linking the Sub to your MusicCast world at home! 

If you need detailed product information, please follow the link