Extended Warrenty for selected C-series guitars
CLAIM YOUR EXTENDED WARRANTY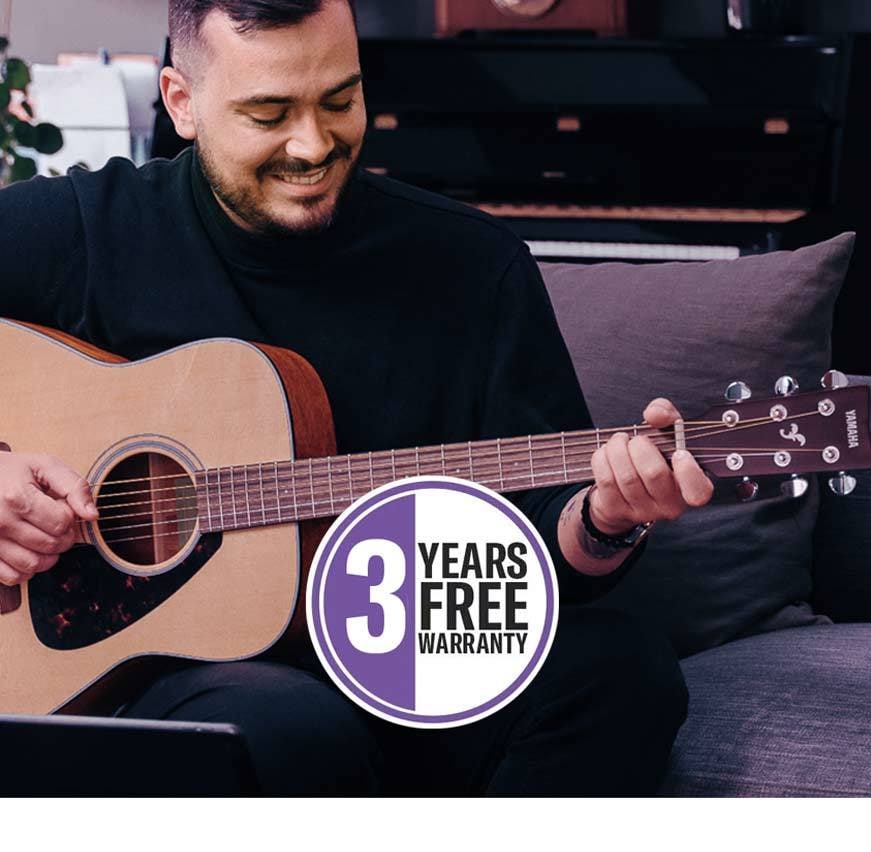 Extra protection for your Yamaha instrument
YOUR EXTENDED WARRANTY IS JUST 3 EASY STEPS AWAY!
By owning a Yamaha guitar, you can be assured that you have chosen an instrument that is built to accompany you through years of playing.
For some extra peace of mind, we offer a 1-year warranty extension which you can claim through the webpage below.
Register in 3 simple steps to qualify for an extended guarantee from 2 to 3 years.
Warranty extension campaign is available for the following instruments: C40II, C40MII, C40 STANDARD PACK, CS40II, CX40II, CGS102AII, GF310II, GF310TBSII, GF310PIINT, GF310PIITBS, GFX310AII, GF370, GF370TBS, GF370BL, GFX370C, GFX370CBL, GFX370CTBS, GFG800MNT
3 EASY STEPS TO GET YOUR EXTENDED WARRANTY.
Check that you have purchased a qualifying instrument and register within the following 6 months after purchase*.
Create or log in to your Yamaha account.
Select your instrument, enter the serial number, add the buying date and confirm the e-mail.
Extended Warrenty for selected C-series guitars