Biography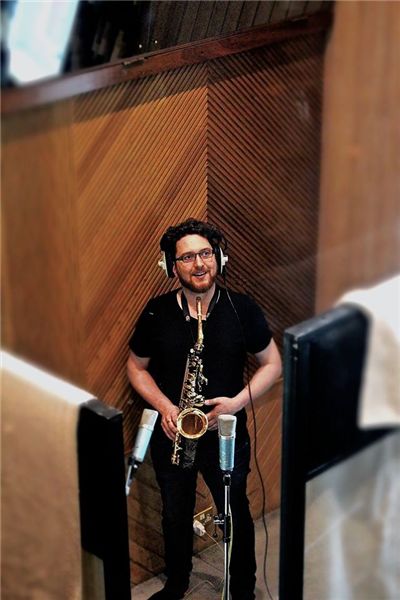 Nik plays all saxophones, flutes and clarinets and is in high-demand on both the live performance and recording session scenes in the UK and Internationally. He is an active an endorsee of Yamaha Saxophones, Lawton Mouthpieces, D'Addario Woodwinds, 64 Audio In-ears, Hercules Stands & Bam Cases.
Nik is a founding member of Blackjack Horns (Along with Jack Birchwood Trumpet, Steven Fuller Trombone & Gary Barnacle Saxophone) who record regularly at studios around London, these include RAK, Abbey Road, Metropolis & Angel studios as well as their own studio offering an online recording facility.
At 15 Nik began travelling down to London every Saturday morning to play with NYJO (The National YouthJazz Orchestra led by Bill Ashton.) At 17 Nik attended the Royal Academy Of Music Junior Jazz programme led by Nick Smart & the following year Nik gained a place on the Jazz BMUS course at Trinity College Of Music in London.
At 20 years old Nik left Trinity to tour with Lily Allen.
Nik accompanied Lily on two world tours playing at some of the most prestigious venues including The Royal Albert Hall & Wembley Stadium plus music festivals including Glastonbury, Coachella, V Festival & Big Day Out and TV shows around the world including Saturday Night Live, Jools Holland Hootenanny & The Later with Jools Holland, The Late Show with Jay Leno, The Jonathan Ross Show, The Today Show, Top Of The Pops & Ellen Degeneres.
Nik, with Blackjack Horns are recognised for their contribution to the no.1 hit single for X Factor finalist Olly Murs 'Dance With Me Tonight' which sold over 200,000 copies & is still his highest charting single to date.
Other artists & producers Nik has worked with include Alexandra Burke, Labrinth, James Morrison, Nicole Scherzinger, Beverly Knight, Scouting For Girls, Mark Ronson, Gloria Gaynor, Walter Afanasieff, Jamie Lawson, Boy George, Ed Sheeran, Duffy, The Maccabees, Future Cut, Pixie Lott, Lemar, Katie Melua, Alesha Dixon, Jocelyn Brown,Samuel L Jackson, Wretch 32 & Lorde.
(For a full credit list check out the Blackjack Horns website)
Nik's West End and touring musical theatre credits include: Dance Til' Dawn featuring Vincent & Flavia from Strictly Come Dancing, The Rocky Horror Picture Show (which included the live cinema performance filmed in the West End featuring Steven Fry, Anthony Head, Emma Bunton, Mel Giedroy, Ade Edmondson & the shows creator Richard O'brien).
Bat Out Of Hell... 2017 - Present West End.
Nik also Co-produced Acoustic Covers Vol 2 by west end star Ben Forster.
Orchestral Credits Include 'Magic FM's Magic of the Musicals 2016 & 17 under conductor Jon Ranger at The Royal Albert Hall.
In October 2017 at The Royal Albert Hall for 'Michael Giacchino At 50 (a birthday gala celebration) with The Cinematic Sinfonia.
Other notable events in 2017 saw Nik at the Library Of Congress in Washington DC accompanying Gloria Gaynor on her induction into the music hall of fame with her contribution to Disco Music.