Choosing the Best Video Conferencing Software for Your Business
Choosing the Best Video Conferencing Software for Your Business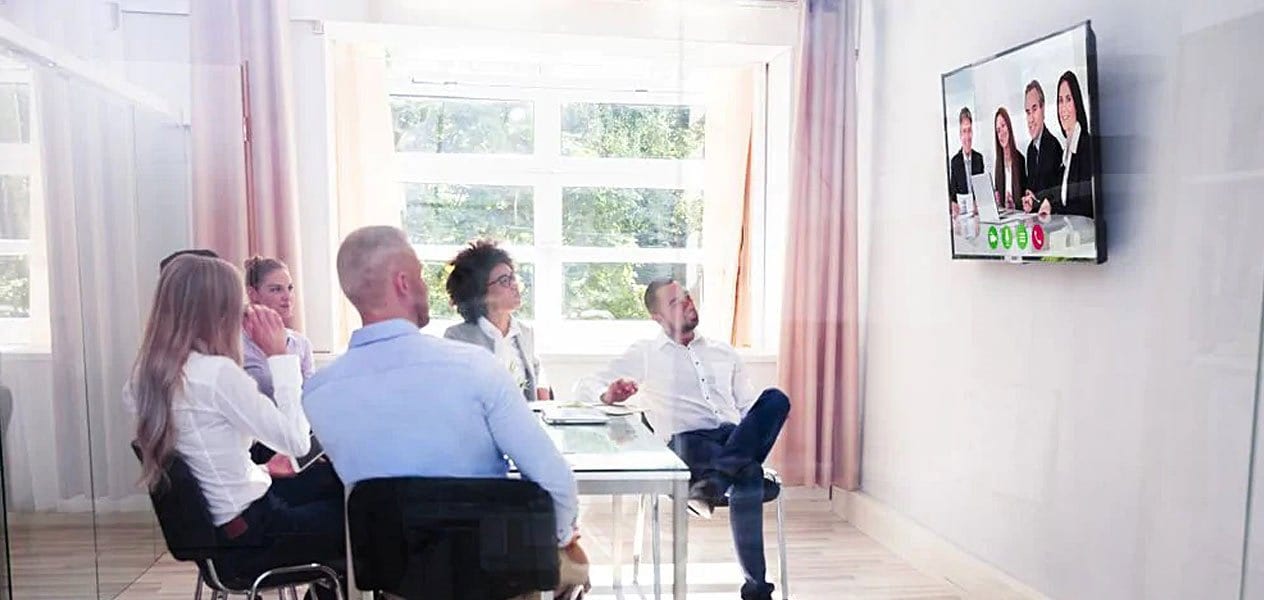 Video conferencing technology is on the rise, with dozens of players competing for market share in the small business space. These days, there are more options to choose from than Skype and Google Hangouts, and this competition is improving video quality and introducing plenty of innovative ideas. Cloud-based technology has also leveled the playing field, so that lean startups can afford professional-grade conferencing technology without installing elaborate hardware. It's a brave new world for conferencing, but how are you supposed to choose between all of these similar-sounding video services? In this practical guide, we've shared the best video conferencing programs on the market, as well as their distinct strengths and weaknesses. Think of it as a roadmap to help determine which video service is ideal for your small business.
What Should I Look for in a Video Conferencing Tool?
- Intuitive Design: How difficult is the learning curve? Is the user experience pleasant or painful?
- Affordability: Is the pricing competitive with similar services on the market? Are there hidden fees or added maintenance costs?
- Flexibility: How many simultaneous participants does the service support? Is it easy to integrate with other software services? Can you share screens, files, and media? Does the software have useful features that other video services lack?
- Great Customer Service: Does the company go above and beyond to help its customers? Is it easy to speak with a service representative?
- Dependability: Is the software reliable? Is the company transparent about setup and subscription fees?
Skype for Business is packed with useful features, such as meeting scheduling, easy content sharing, video recording, and single-touch join. Up to 250 participants can get on an HD video conference call, with up to six people on screen at any given time. Perhaps the most handy feature is Skype for Business' integration with other Microsoft software, including Office 365. Large enterprises will also love the Skype Meeting Broadcast feature, which can support up to 10,000 participants with enterprise-grade encryption.
Designed for team collaboration, the Zoom platform makes it easy to share screens or specific applications, use whiteboards, annotate documents, and even share mobile devices via Airplay. Small businesses love Zoom's affordable pricing model, which starts with a free plan that allows for unlimited meetings under 40 minutes. Furthermore, the installation process is painless, so you don't need to be tech-savvy to start using Zoom. Any guest can join your meeting with a simple invite link, even if they haven't signed up.
BlueJeans doesn't offer a free plan, but its robust features stand out among the competition. The service integrates seamlessly with other communication platforms like Slack and Skype, so you can start a BlueJeans conference from anywhere. The program has some of the best enterprise-level security on the market, as well as in-depth analytics that can provide valuable insights about your business. BlueJeans' customer support team is also top-notch, with dependable phone/email support and a custom onboarding program.
Google's business-grade conferencing platform can support up to 25 participants, phone dial-in, presentations on G Suite, and much more. To join a meeting, you just need to click on the custom link from your desktop or mobile device. With the Enterprise plan, you can also record meetings directly to Google Drive, and up to 50 participants can take part in a conference. Every pricing tier also includes 24/7 customer support (phone/email/live chat). If your business uses G Suite services on a regular basis, Google Hangouts Meet might be the best conferencing option, even if it offers fewer participants than other services.
Unlike many other conferencing tools, Vidyo's cloud-based design offers tremendous real-time control over a meeting. For example, you can disable any participant's camera or microphone when they forget to do it, so that background noise doesn't distract from the current speaker. Vidyo also meets the strictest requirements for enterprise-level encryption, which is extremely useful for businesses that want to keep a project secret. Trusted in the healthcare, financial, and government sectors, Vidyo is a strong and streamlined video conferencing service.
Highfive sets itself apart with cutting-edge 4K video quality that takes advantage of the latest cameras and displays. It's the closest thing to having a conversation in the same room. The platform also supports group screen sharing, so multiple users can collaborate on the same document. Unlike other video conferencing tools, Highfive is designed specifically for business use, with three pricing tiers (Teams, SMB, and Enterprise) tailored to different organization sizes.
Finally, the GoToMeeting conferencing service has a dedicated customer base that love the user experience. Since it's a browser-based tool, there are no downloads necessary, but you can still share screens and media directly in the browser. Moreover, anyone can join a meeting by calling a toll-free number on their phone, or accessing any web-enabled device. It's an excellent choice for small businesses that handle a lot of inbound calls, as well as tech-averse teams that want to chat right away. SH
Choosing the Best Video Conferencing Software for Your Business