Yamaha supports the Royal Albert Hall VE 75 commemoration
Yamaha supports the Royal Albert Hall VE 75 commemoration

Yamaha is proud and honoured to support a unique concert by Katherine Jenkins, performed behind closed doors at the Royal Albert Hall and streamed to hundreds of thousands of viewers around the world via YouTube.
Made possible by funding from the Mayor of London with donations going to the SSAFA Armed Forces Charity, the concert marked the 75th anniversary of VE Day, with Katherine's performance featuring a number of wartime favourites. A moving rendition of 'We'll Meet Again', performed in a virtual duet with Dame Vera Lynn, struck a particular chord at a time when friends and family are, once again, required to be apart.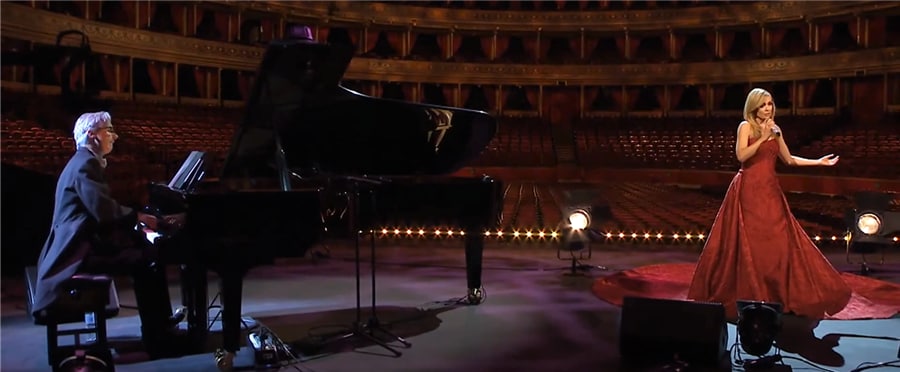 "Today, the Royal Albert Hall stands empty, just as it did during the Blitz, without its true life force - the audiences who fill it with energy night after night" said Katherine from the stage. "But the doors will open again, as they did following the last world war, and the music will play on."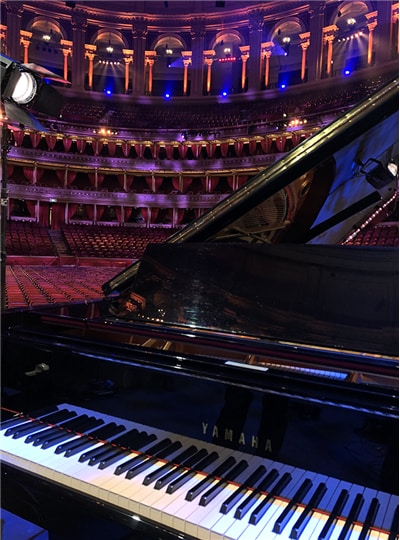 The International Mezzo Soprano was joined centre stage by a CFX concert grand piano, providing a solo accompaniment notable for its nuanced expression and deep tonal presence, characteristics which combine to make Yamaha's flagship grand piano the choice of leading concert pianists and prestige venues the world over.
"This event is all about the power music has to create a sense of togetherness and celebration, which resonates perfectly with Yamaha's philosophy" comments Yamaha Piano Product Specialist Phil Power. "So naturally we were delighted and privileged to be a part of such a special occasion".
We'll Meet Again for VE Day 75 with Katherine Jenkins
Yamaha supports the Royal Albert Hall VE 75 commemoration