Find dealers near you
PERFECTION FROM GENERATION TO GENERATION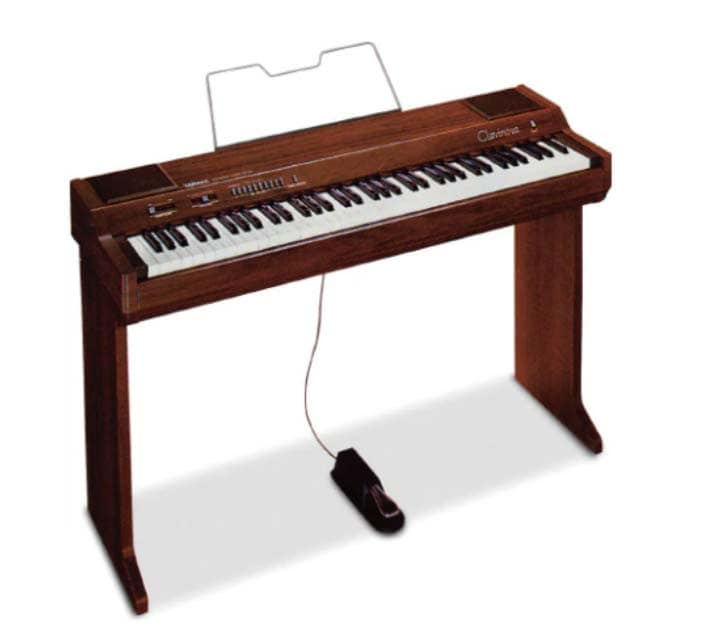 1983
THE DIGITAL PIANO IS BORN
More than 130 years of expertise and instrument craftsmanship go into the creation of the Yamaha Clavinova. With the debut of the Clavinova in 1983, Yamaha sets the stage for a new era in digital piano technology and playing enjoyment for players all around the world.
1996
WHAT PERFECTION FEELS LIKE
The unique feel and authentic sensation of playing a real grand piano are made possible by the natural weighting and precision of the Graded Hammer keyboard.
2008
REVOLUTIONIZING DIGITAL SOUND
Yamaha gives the digital piano the acoustic soul of a CFIIIS full concert grand. Utilizing the highest sound quality available, pure samplings are taken from the world-famous CFIIIS. The same rich tones and deep resonance of a grand piano can now be played, experienced, and enjoyed digitally.
2014
Innovation never sounded so good. Yamaha captures the exquisite sounds of the high-end CFX Concert Grand and the Bösendorfer Imperial concert grand piano and incorporates them into the CLP digital series for an on-demand concert feeling and unique playing experience.
INSPIRATION FROM TWO
LEGENDARY CONCErT PIANOS
TODAY
THE BEST CLAVINOVA EVER
A PROUD HISTORY OF PIANO CRAFTSMANSHIP.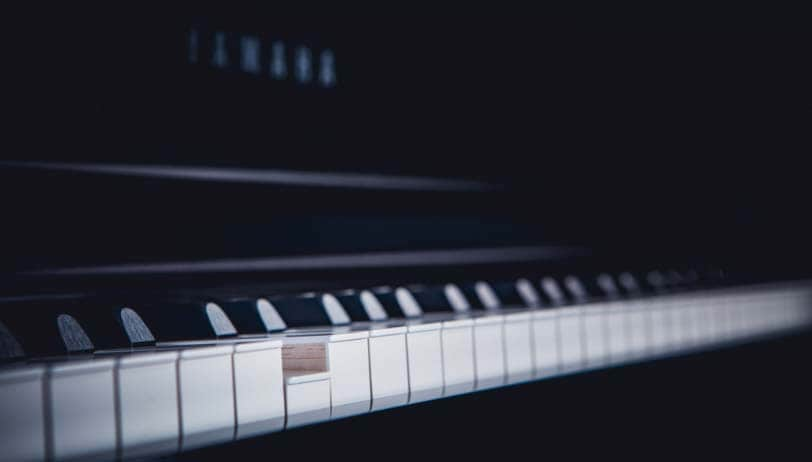 FASCINATION FROM THE FIrST KEYSTROKE
Digital technology perfectly reproducing acoustic piano dynamics. Everything from the authentic sound of two legendary concert grand pianos to the natural counterweighted keys and GP response damper pedals creates an ideal atmosphere to learn, play and perform.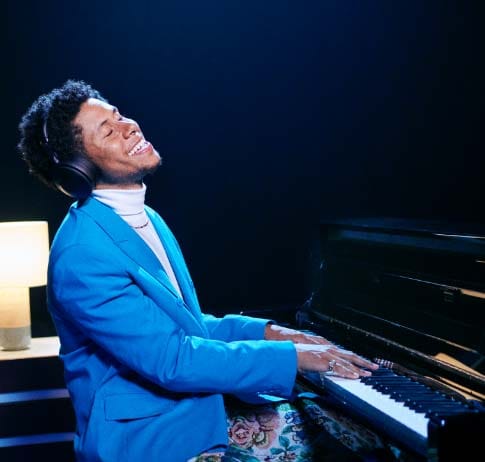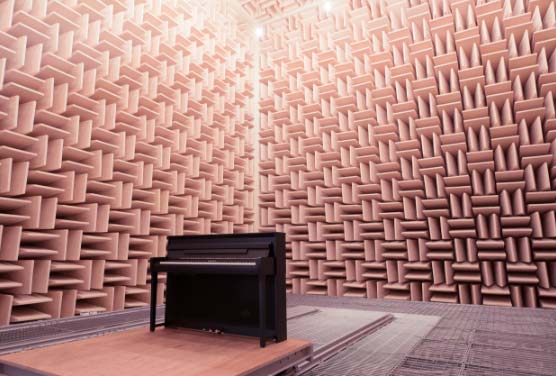 OUTSTANDING SOUND IN EVERY WAY
Every Clavinova is carefully engineered and designed to offer the utmost in sound quality. Whether heard in the full-body resonance of an acoustic piano, experienced in the authentic tonal range and feeling of the keys, or enjoyed through the very latest speaker innovation, all players can look forward to superbly expressive sound from staccato to legato.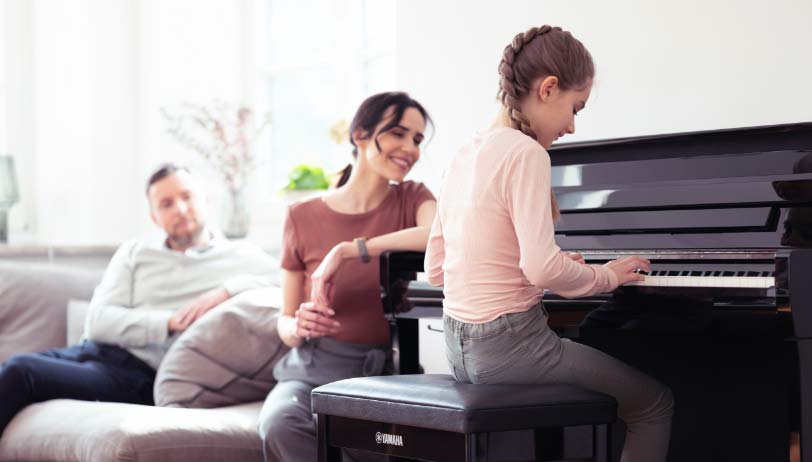 Ready to move in
A Clavinova is not just a visual and technical highlight: it also brings people together for more musical enjoyment, learning and exploration. With innovative and intuitive playing apps like SmartPianist and flowkey , players can advance their playing skills while expanding their musical repertoire. Finding the perfect spot to play is also fun and convenient with the augmented reality Clavinova Space App which lets everyone project various Clavinova models into any room.
Clavinova Space App
THE COMPLETE CLAVINOVA SERIES
CLP

DIGITAL NEVER FELT SO GRAND

The Clavinova CLP-700 series opens up a new world of musical expression, creativity, and learning for players of all levels, closer to an acoustic grand piano than ever before.

Every Clavinova CLP-700 series instrument reproduces the pure acoustic essence of two of the finest grand pianos in the world: the Yamaha CFX and the Bösendorfer Imperial grand. Enjoy keyboard performance with the broad dynamic range of touch and response impressively close to an acoustic grand piano or explore the Grand Expression Modelling that enables players to use their techniques for producing authentic and limitless tonal variations. And thanks to binaural sampling, you can experience the unique concert grand piano sound even with headphones.

CLP

Discover the entire CLP series

CSP

FEEL THE MUSIC. PLAY SMART.

The Clavinova CSP series fascinates with a new world of piano performance, learning, and control with your smart device.

Aside from enjoying a wide variety of instrument voices and accompaniment styles, players can look forward to the innovative Smart Pianist app. As a dedicated app for smart devices, Smart Pianist immediately and effortlessly creates piano accompaniment scores for your favourite tunes. Perfect for starters, learning and playing are made easy and intuitive with Stream Lights that guide your fingers as you play along with your chosen song. Enjoy performing with accompaniments, or even sing along: thanks to Clavinova CSP and Smart Pianist you will always know which keys to press.

CSP

discover the entire CSP series

CVP

MADE FOR MUSIC AND MUSIC LOVERS

The Yamaha Clavinova CVP-800 series offers an exciting and inspiring world of composition, musical discovery, and playing enjoyment. Beautifully crafted and with the very latest in digital piano technology, these pianos combine breath-taking sound with infinite musical possibilities for players of all levels.

The extensive list of high-quality voices and styles provides players with infinite musical compositions, while the intuitive touch screen operation offers a wide variety of onboard features such as score view, karaoke lyrics, and more! Smart device integration allows you to stream music via Bluetooth or integrate your music library with the Smart Pianist app. Be a bandleader or conductor of an entire orchestra - the automatic accompaniment makes it possible!

CVP

Discover the entire CVP series
THE PERFECT ADDITIONAL NOTE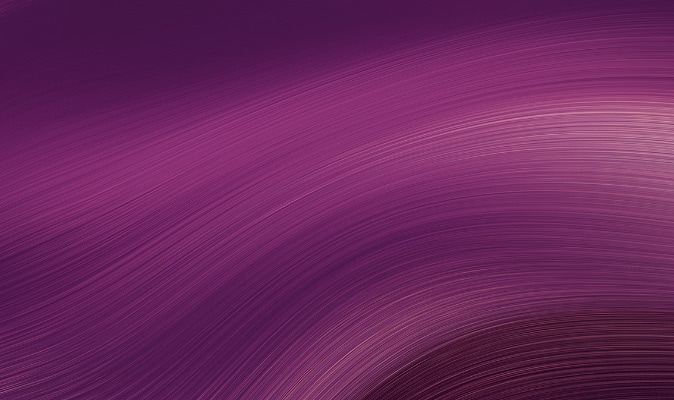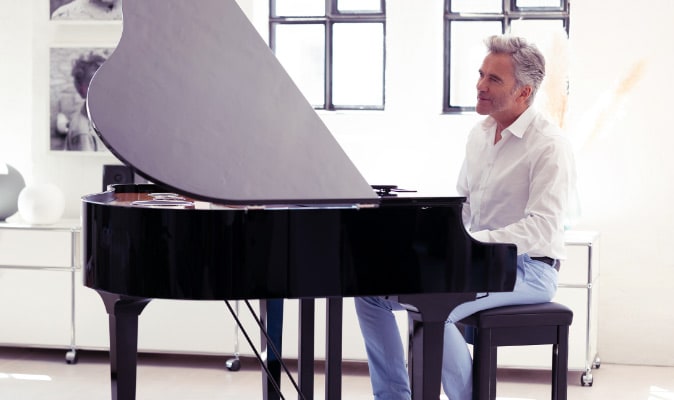 GET THE LATEST NEWS AND UPDATES FROM THE WORLD OF YAMAHA NOW
I agree that YAMAHA Music Europe GmbH may regularly provide me per E-mail with individualized information regarding YAMAHA products, campaigns and offers. I can withdraw this consent at any time. For more information about Yamaha's privacy policy, please click here.